Cheshire Moon Inc.
Producing Change in the World
Cheshire Moon Incorporated is a nonprofit organization created for and dedicated to improving access to arts and music education and performances. We create collaborative live event opportunities for professional, pre-professional, and student artists through performances, community events, and educational programs. Proceeds from these efforts are donated to classrooms and extra curricular programs that help keep the arts alive in our public schools. Since our first event in 2003, Cheshire Moon has touched the lives of hundreds of dancers, choreographers, and performers through our Dancescape events. The productions have grown to encompass more than 25 individual numbers, with as many as 200 dancers taking the stage during any single show. Through our partnership with DonorsChoose.org, in just four short years Cheshire Moon contributions fully or partially funded classroom proposals impacting just over 5,000 students in the Southern California community. We look forward to many more years of cultivating unique and inspiring live events celebrating creativity, giving back to the community, and producing change in the world.
abcd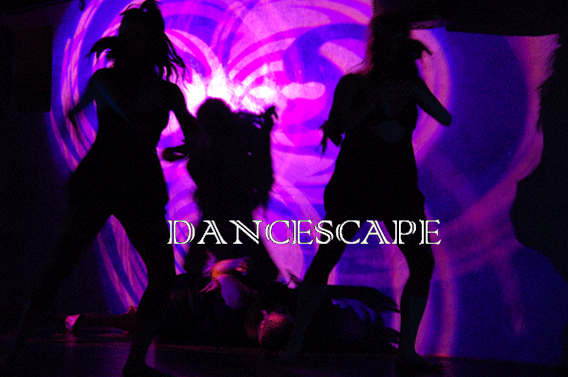 The next DANCESCAPE is Saturday, May 19, 2012, Hollywood, CA
Our NEW LOCATION is Level 3 Nightclub at Hollywood & Highland!
Now in its fourteenth production, DANCESCAPE is a benefit event featuring live performances choreographed and performed by seasoned professionals, students of all ages, and the dance world's fastest rising stars.
100% of the proceeds from each Dancescape production are donated back to the community in the form of proposal funding and program grants to support arts and music education initiatives in local schools.
For photos and info from the November 2011 show as well as many other previous events, please visit our new website and Facebook.
For photos and info from the May 2009 show, click HERE
For photos and info from the November 2008 show, click HERE

Cheshire Moon is grateful to Beverly Hills hot spot AQUALOUNGE for hosting DANCESCAPE since 2007! Since the first show in 2004, DANCESCAPE has raised thousands of dollars for:
Sarvodaya USA for the Tsunami Relief Effort
Los Angeles Unified School District Art & Music Programs
DANCESCAPE features original works by more than 25 different choreographers specializing in ballet, hip-hop,modern, lyrical, bellydance, jazz, burlesque, salsa, traditional Indian, breakdancing, and martial arts (to name a few). The stage alternately features soloists, small groups, and large ensembles ranging in age from high school students to seasoned professionals. Thanks to the support of both DDO and the Bloc Dance agencies, past productions have included dancers and choreographers from SO YOU THINK YOU CAN DANCE and AMERICA's GOT TALENT, as well as dancers who have toured and performed with Madonna, Justin Timberlake and Janet Jackson. Special guests have included Hysterica Dance Company, Sideswipe, The Beat Freaks, Adrenaline, Tracy Philips, The Amount Boyz, Denise Leitner, Ryan Heffington, Tessandra Chavez, The Madonna Grimes Dance Team and Mandy Moore among many, many others.
DANCESCAPE strives to be both representative and inclusive of the dance world, and to bring this talent together as a force for positive change by creating opportunity not only for the artists involved, but for the recipients of the numerous programs funded by each show. We are grateful for the incredible support this show has received over the past nine years, and look forward to many more!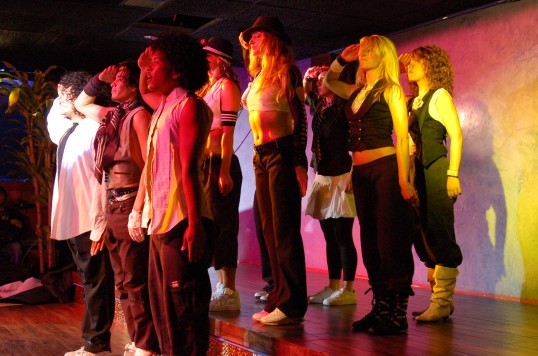 PAST DANCESCAPE EVENTS
October 6, 2004
February 20, 2005
September 18, 2005
May 19, 2006
November 12, 2006
May 20, 2007
Dancescape is now on Facebook! Become a fan to stay updated on the latest show information